VideoEngager offers three ways to record your SmartVideo meetings:
on a shared infrastructure in VideoEngager AWS cloud
on a customer cloud infrastructure
on customer premises
The recording service is configurable and can be record either audio and video, or just audio.
Our AWS recording solution is elastic in terms of capacity, both compute and storage. The solution scales on demand, and there is no need for overprovisioning. As a result, we deliver to our customer significant reduction of operating cost.
Although our recording solution is optimized for AWS, we support deployments across any cloud provider. Do not hesitate to contact our support team, if you have question regarding deployment options.
The recording solution on customer premises or cloud is connected to our singling system through VPC peering in order to allow control, storage and retrieval of information, as shown in the following image.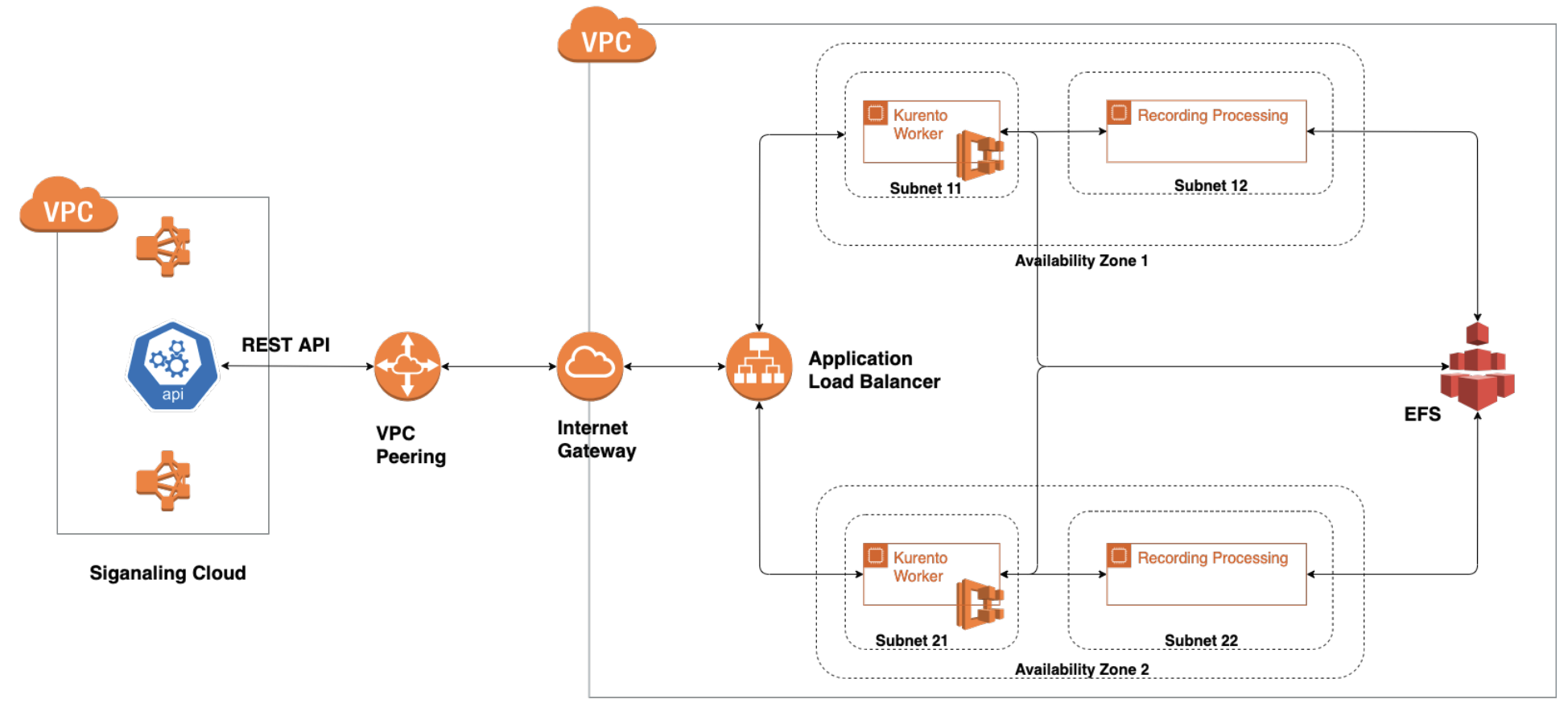 Traffic to and from recording VPC goes through an internet gateway and load balancer. Our default configuration supports two availability zones. In each zone we implement a few key services, including media server, relay server, and recording post-processing service. All files are stored in elastic file storage.
The SmartVideo recording leverages a best in class codecs, depending on end-user devices. For audio OPUS and G722 standards are employed, whereas for video VP8, VP9, and H264 codecs are implemented.
If you have any questions or you want to receive the recording pdf, where all configuration parameters are described, please contact our support team, and we will be happy to help.