Access Supervisor Reporting Functionality through Genesys PureCloud
Logging into Supervisor Account:
To access the VideoEngager Supervisor Settings for Genesys PureCloud, supervisor users need to login to their Genesys PureCloud accounts by visiting the Genesys cloud products page, and selecting PureCloud Login, as illustrated in the image below or by going directly to https://login.mypurecloud.com/.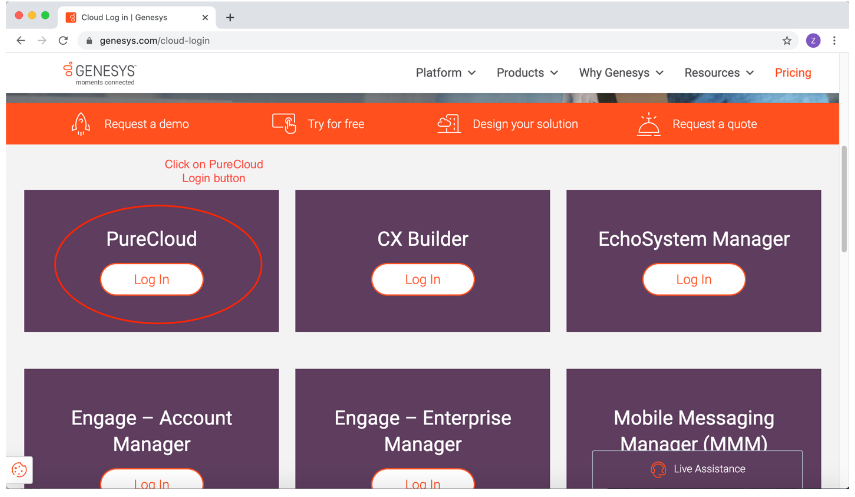 Once the PureCloud login page is shown in your preferred browser, please select the region your account is associated with, enter your credentials, and click Log In button. If you are unsure about your region, credentials or organization, please contact your supervisor or IT support.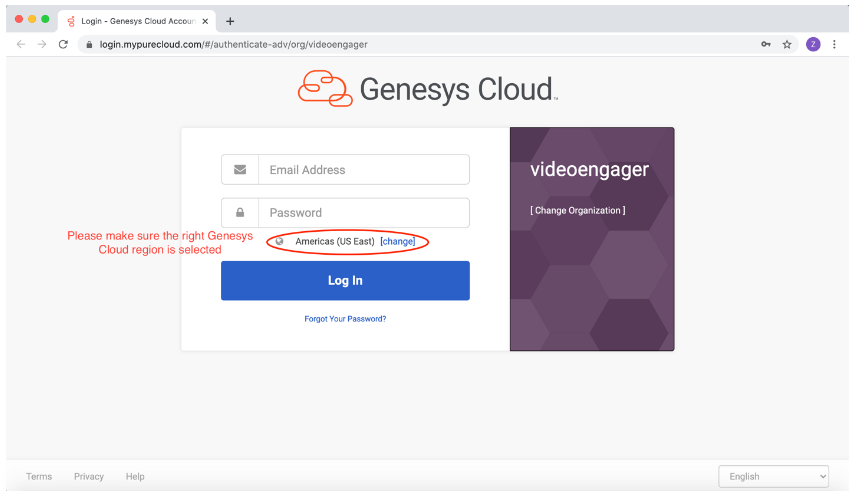 Upon successful login, you will be taken to the page below. Please select the Collaborate/Communicate button. This will take you to the PureCloud agent home page.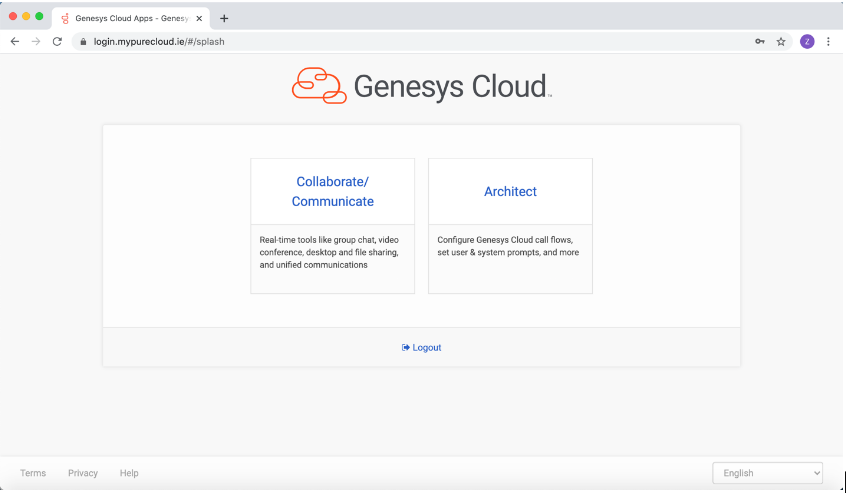 Accessing
VideoEngager

App Reports:

Once logged in as a supervisor user, the reports can be accessed by clicking on the Apps menu tab and selecting SmartVideo_Reports from the drop-down menu as shown in the image below.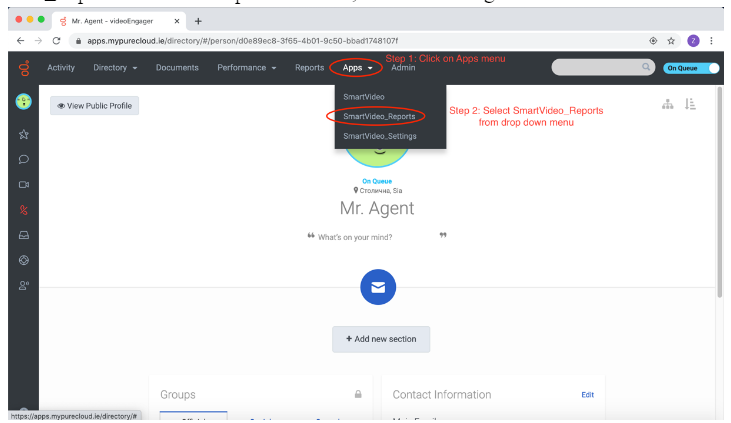 From the reports menu, the supervisor user is able to fetch reports for further analysis. ` offers access to reports through API endpoints, if your organization is interested in establishing integration with your preferred business intelligence service provider.