Get Ready to Elevate Your Customer Engagement with VideoEngager's Latest Features! 
We're thrilled to unveil an array of exhilarating new enhancements to our cutting-edge video chat solution for contact centers! Brace yourself for a seamless and power-packed experience that's designed to revolutionize the way you engage with your customers.
Individual and Multi-Agent Selection in dashboard and reporting for Unparalleled Insights
Gone are the days of sifting through mountains of data! Our brand-new feature allows you to handpick multiple agents directly from our dashboard and interaction reports and get a granular view of their specific usage statistics. Witness a whole new dimension of insights as you delve into a cross-sectional view of specific users, enabling you to tailor your strategies with laser precision
.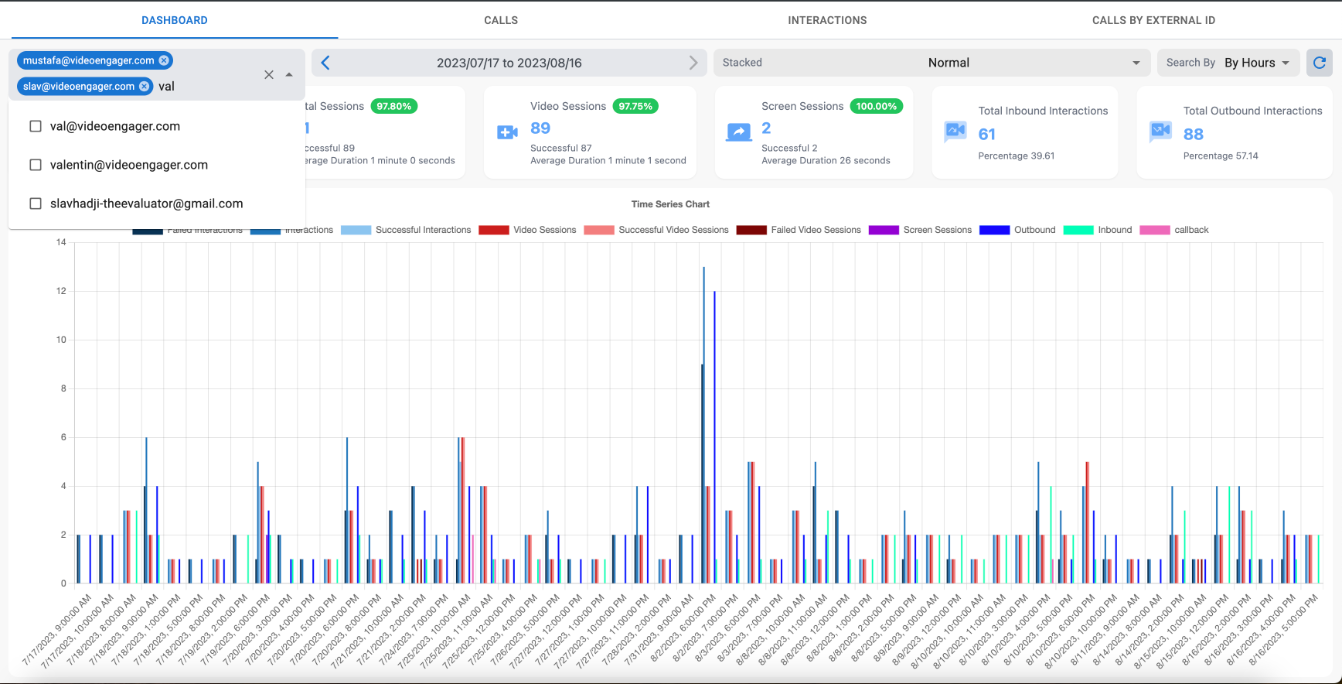 Widget Integrations Page Reimagined

Setting up your demo page has never been this swift and straightforward! Our updated Widget Integrations Page now boasts an interactive tutorial guide that ensures a hassle-free setup experience.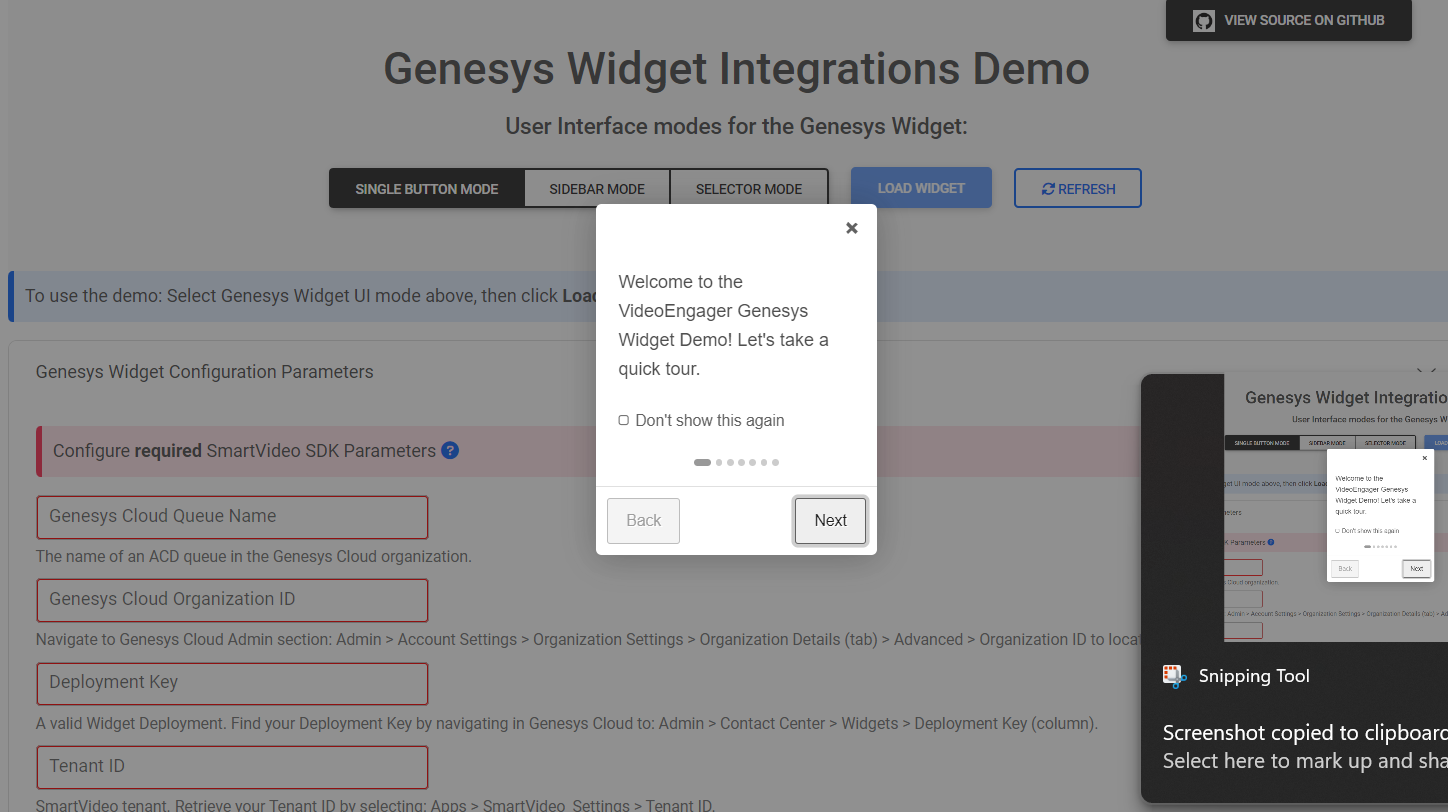 Allow demonstration of a direct "click to audio" capability directly in the widget integrations demo page .  Demonstrates how you can engage your customers through an audio only channel in addition to the existing options of click to video,  schedule meeting, and webchat.

New Settings for Enhanced Control

We understand that customization is key, and that's why we're introducing a range of new settings that put you in the driver's seat:

- Seamlessly Incorporate Video Call Metrics in Genesys Interaction Attributes: Elevate your reporting and gain deeper insights by seamlessly integrating video call metrics into Genesys Interaction Attributes.
- Reports By External ID: Effortlessly access and analyze reports using external IDs, streamlining your workflow and providing you with a clearer perspective.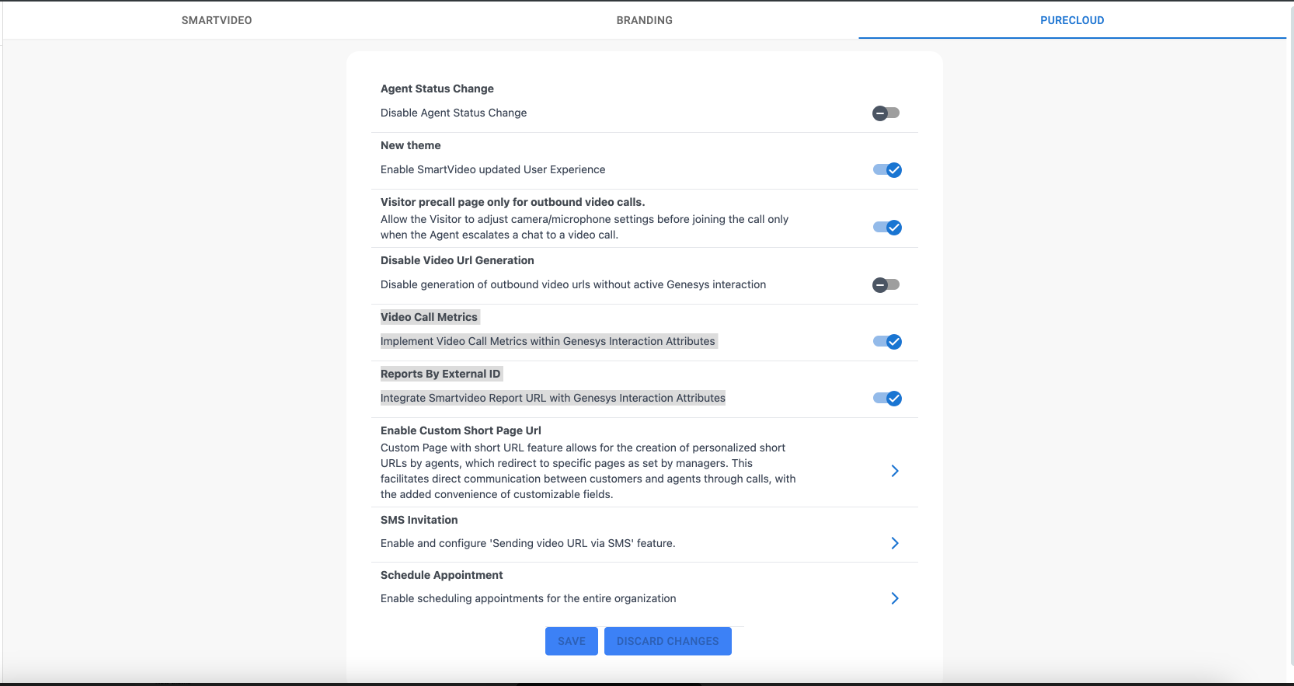 Don't miss out – log in now to explore these exciting features and supercharge your customer engagement journey!